Making Your Own Star Chart and Star Keeper
Choose Right. Shine Bright.  Track your progress and all the ways that you shine bright with your very own Star Chart and Star Keeper.  Simply click on the images below to access print-ready PDFs, print, and follow the instructions.
Step 1
Choose and print a reward chart (for younger children, Chart 1 is recommended)
&
Step 2
Print out the sheet of stars and cut out
Star Sheet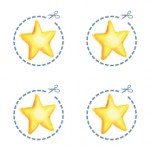 Step 3
Print this "Time to Shine" poster and put up for everyone to see. Write down your own Goals with the "Shoot for the Stars" Goal Worksheet.
Step 4
Print out the Star Rewards sheet and fill in your rewards (consider fun activities like an art project with mom, a donut with dad, trip to the zoo, choice of meal in addition to things)
Star Rewards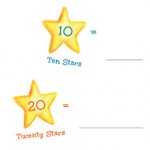 Step 5
Print the following two pages and choose your favorite stars.  Decorate, cut out, and attach to the four sides of your tissue box for a special place to hold your stars.
Star Keeper Box Craft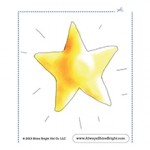 For this project, you will need the following:
The ability to print pdf pages on a printer
Scissors
Glue or Tape
Crayons or Markers
Lots of Creativity!
For your Star Keeper, you'll need all of the above plus a small, square/cube box of tissues (standard 8.4 in x 8.2 in).