Choose Right. Shine Bright.
Our mission is to equip future generations to build a brighter world and we believe in the importance of planting seeds early! Character is developed as we face challenges and make choices 'doing life' every day. Better choices lead to brighter lives! The Shine Bright Kids stories, games and practical learning tools provide families and educators with a relevant and fun context to encourage meaningful conversations around the following learning goals: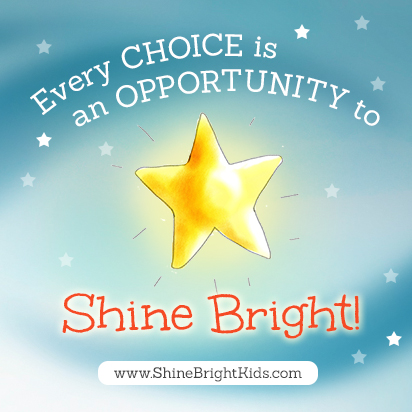 Using Good Judgment
Solving Problems
Setting Goals
Taking Responsibility
Respecting Others
Having a Positive Attitude
Demonstrating Perseverance
Planning Ahead
Print the Choose to Shine Poster and talk about what matters most!